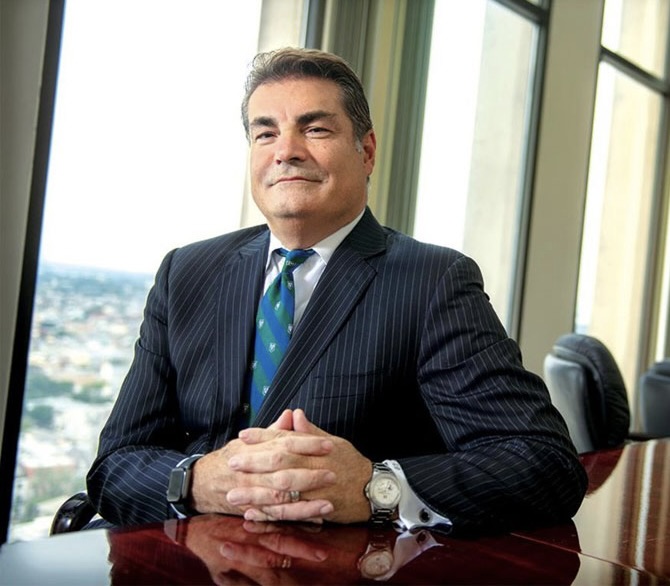 Giovanni Piedimonte, MD, FAAP, FCCP
MD, University of Rome, School of Medicine
Fellow of the American Academy of Pediatrics
Fellow of the American College of Chest Physicians
Professor of Pediatrics and Biochemistry and Molecular Biology, School of Medicine
Institutional Official
Research Integrity Officer
" Things that are important to New Orleans are important to the entire globe. "

— Giovanni Piedimonte
Biography
Giovanni Piedimonte, MD, FAAP, FCCP, is responsible for enhancing Tulane's research mission across all fields including the humanities, neuroscience, environmental science, infectious diseases and more. In addition to his role as vice president for research, he is professor of medicine in the School of Medicine Departments of Pediatrics and Biochemistry and Molecular Biology.
Dr. Piedimonte received his medical degree from the University of Rome School of Medicine, completed his residency in pediatrics at the University of California, San Francisco, and received fellowship training at the Cardiovascular Research Institute of the University of California, San Francisco and at the University of North Carolina, Chapel Hill. He has also received training in healthcare management and managed care and capitation from the University of Miami School of Business, training in health policy and management from Harvard School of Public Health, training in healthcare finance and accounting from Baldwin Wallace University, and training in population health from Thomas Jefferson University.
Dr. Piedimonte's research has been funded by the National Institutes of Health (NIH) for more than 30 years. He has been principal investigator or co-investigator for more than 40 research projects funded by the NIH, the National Cystic Fibrosis Foundation, the American Lung Association, the Asthma and Allergy Foundation of America and the pharmaceutical industry. He holds 18 U.S. and international patents. He has authored or co-authored more than 400 peer-reviewed journal articles, book chapters, monographs, editorials and abstracts. His articles have been published in the country's leading scientific journals, and he has authored a number of op-eds on healthcare policy and leadership topics in national newspapers and online media. He is an internationally renowned physician, researcher and healthcare executive. Dr. Piedimonte brings to Tulane a passion for impactful research of all forms, and a special interest in collaborations that bring together scholars from disparate perspectives and areas of expertise.
Honors, Awards, and Publications
Career Investigator Award of the American Lung Association
Investigator Award of the Asthma and Allergy Foundation of America
Add hyperlinks to......?
authored research publications
news articles
medical associations
events
Social media (LinkedIn)?
Personal website?
Dr. Piedimonte chats with researchers while reviewing their submissions at TRICS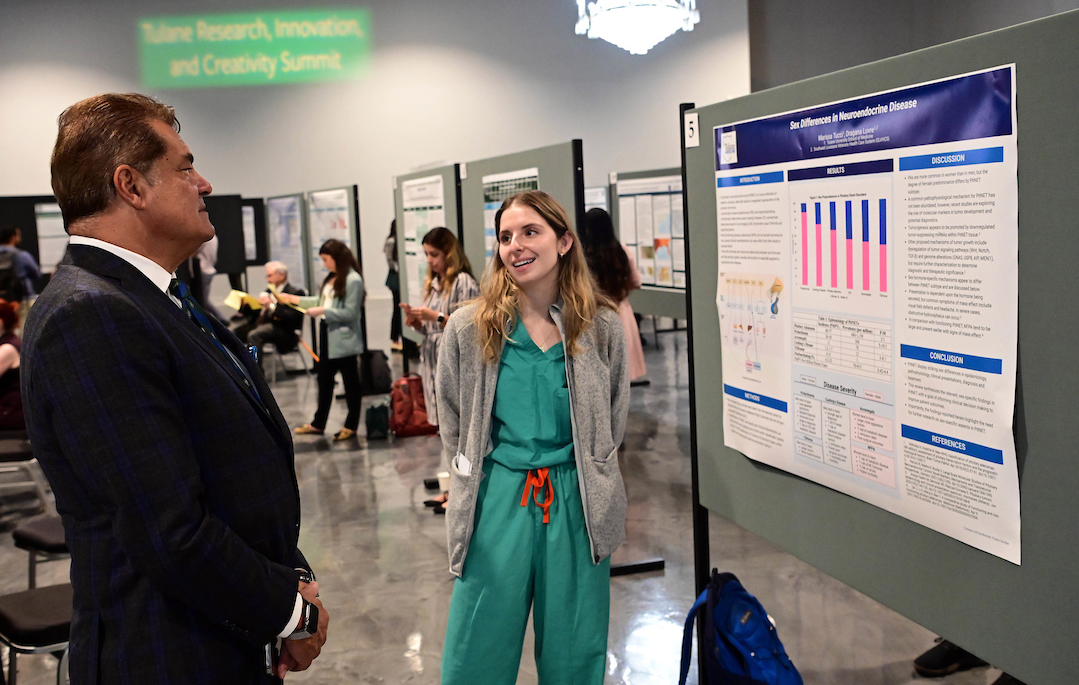 Marissa Tucci discusses her poster "Sex Differences in Pituitary Neuroendocrine Tumors"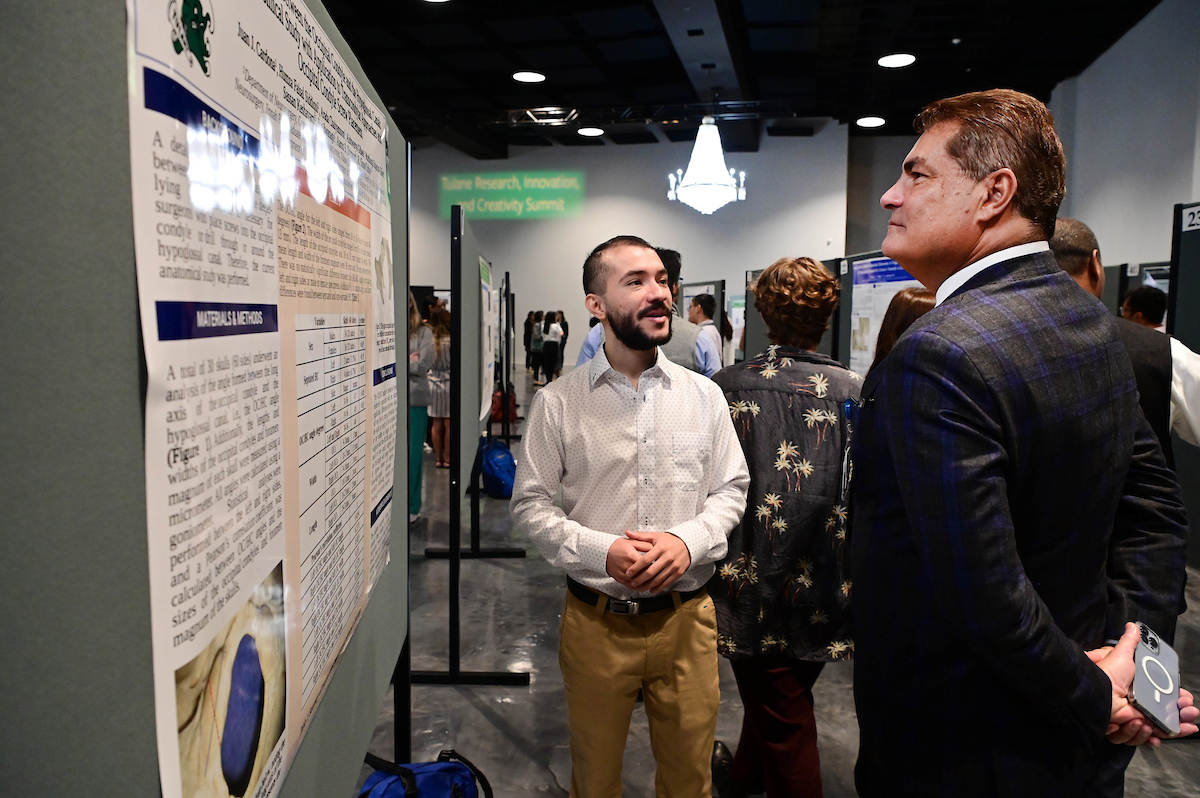 Dr. Piedimonte listens as researchers describe their results.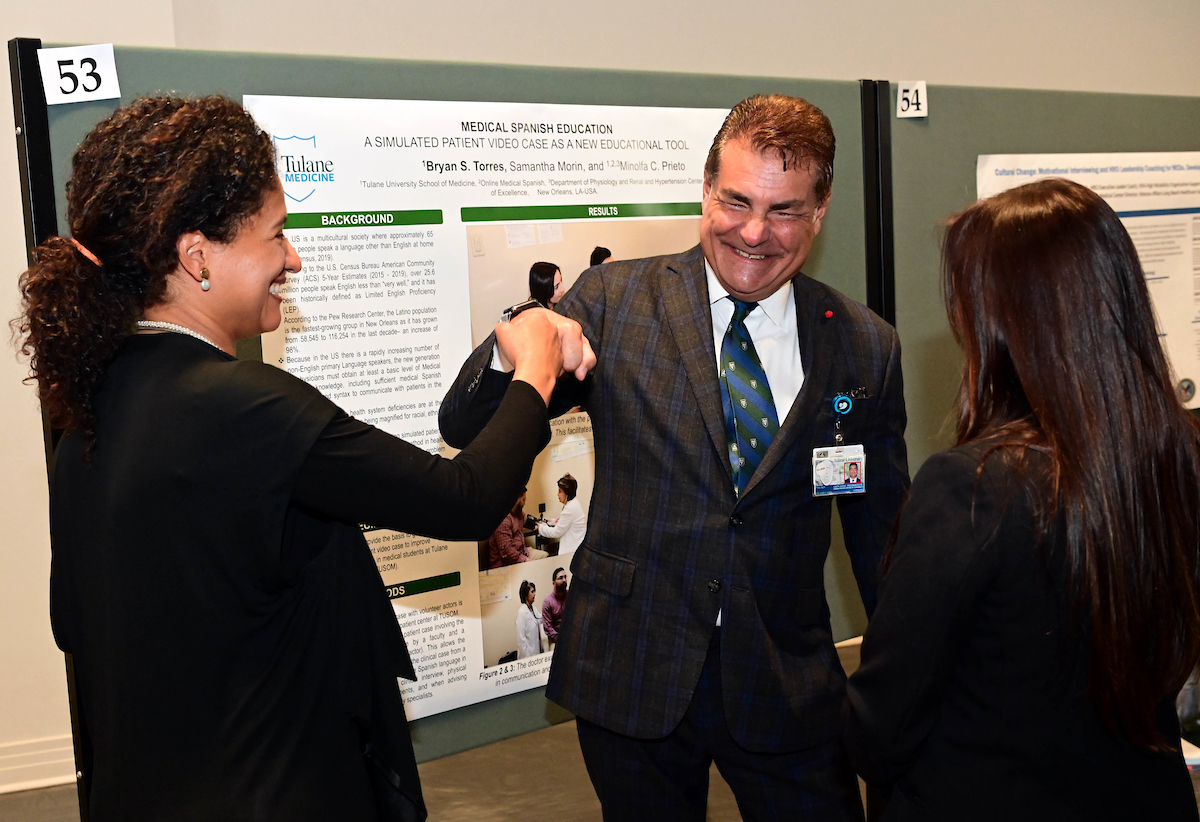 Fist bump with Professor Margarita Jover from Tulane School of Architecture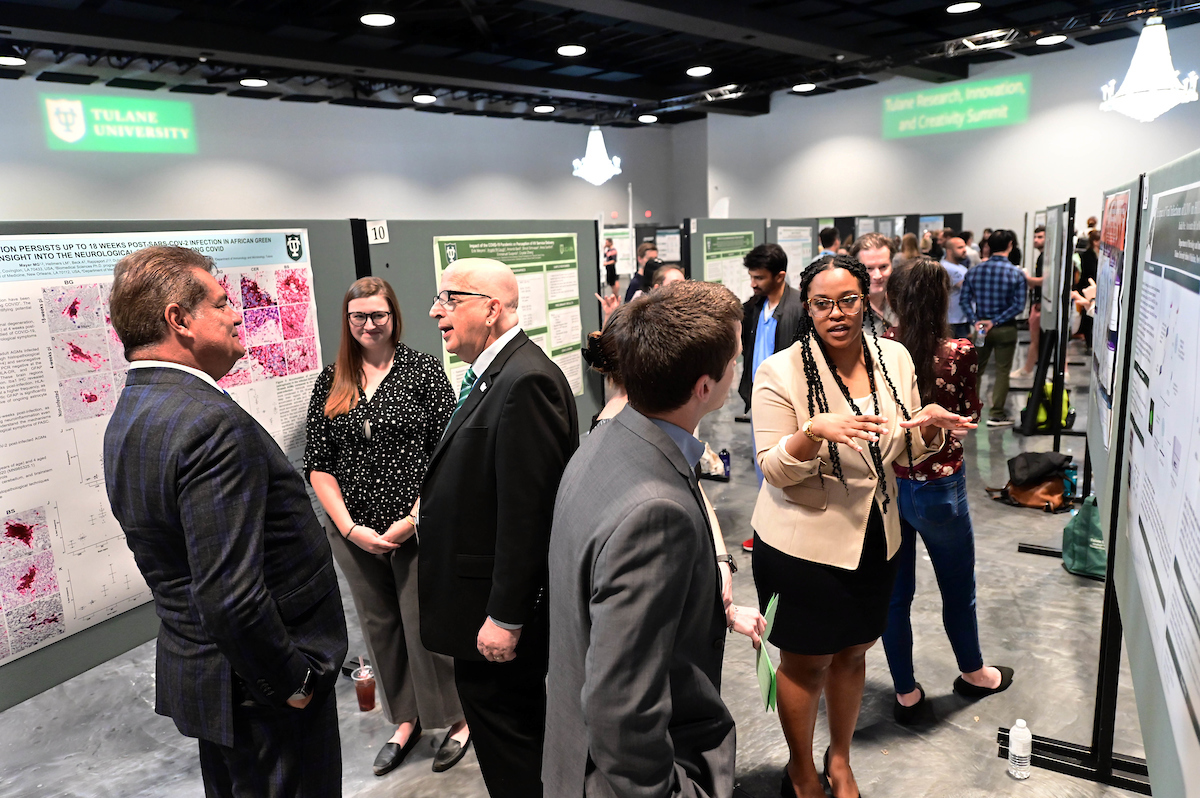 Reviewing posters with Jay Rappaport, Director and Chief Academic Officer of Tulane National Primate Research Center